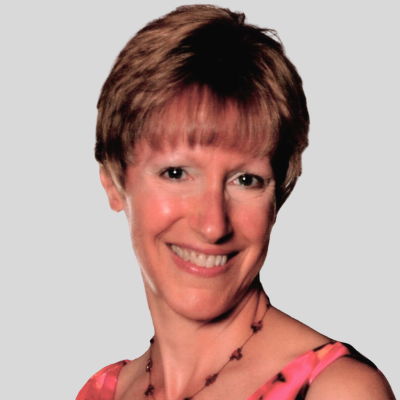 Meet Julia
I wrote my first resume when I was seventeen. As a first-generation college student entering a competitive field, I instinctively knew I needed to stand out from the other applicants.
In graduate school, I was fortunate to have a mentor who showed me the importance of career development, so I built my resume by gaining relevant experience while I earned my degrees. He also taught me how to write career documents that ideally positioned me for my target job.
When I became a professor, I discovered many students struggled with finding a major and determining their career path, so I started coaching them. Before long, I was helping them create resumes and cover letters for graduate school and job applications.
I also honed my writing skills by publishing articles in professional journals and proofing and editing my students' papers. I got experience writing job descriptions, reviewing resumes, and interviewing candidates while serving on search committees for faculty positions.
After 20 years in academia, I had accomplished what I wanted and was ready for a change. I realized how much I enjoyed coaching my students around careers and helping them prepare job search documents, so I became a certified professional coach specializing in career development and transitions.
For the past decade, I've had the pleasure of serving clients from across the U.S., Canada, and abroad and along the way, acquired additional certifications as a professional resume writer and LinkedIn profile expert to expand my services for job seekers.
My commitment to career services comes in part from losing my dad suddenly and unexpectedly to a heart attack at age 75, just two years into his well-earned retirement. I've come to realize he literally died of a broken heart from spending a lifetime doing unfulfilling work that didn't make use of his natural gifts and passions. His loss inspires me to help clients find employment in their ideal career.
My business is infused with my dad's strong work ethic and spirit of generosity and my mom's love of learning and fierce determination. Through my work, I honor my values of professionalism, honesty, integrity, and responsibility. As an ISFJ, I'm naturally detail-oriented and thrive on serving others.
Career Services Credentials
Nationally Certified Resume Writer (NCRW)
Nationally Certified Online Profile Expert (NCOPE)
Professional Certified Coach (PCC)
Graduate of the National Resume Writers Association's esteemed Writing Excellence Program
Certified Professional Co-Active Coach (CPCC)
Authorized DISC Administrator and Behavioral Consultant
Active Professional Memberships
The National Resume Writers Association
Career Directors International

Education
Doctorate, University of Maryland
Masters, University of Maryland
Bachelors, Michigan State University